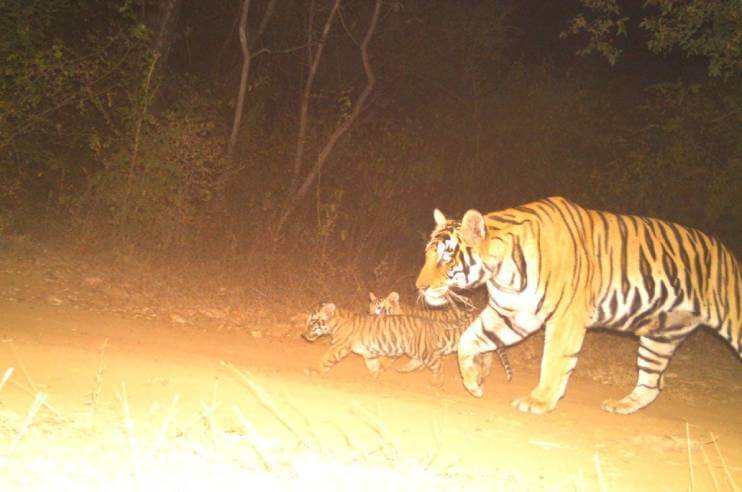 07 Jan, 2022
Tigress in Panna Tiger Reserve Gives Birth to Two Tiger Cubs
What a great start to the new year! Panna National Park in Madhya Pradesh has welcomed two new tiger cubs. The senior forest official confirmed this news on 5th January 2022.
It's the first litter of the three-year-old Tigress P-213(62). The images of new born tiger cubs were captured on cameras. The camera clips show the young Tigress roaming with her two cubs who are looking two to three months old. According to the field director - Uttam Kumar Sharma, the tigress and the newborns are healthy and safe.
With the birth of two cubs the tiger count of Panna Tiger Reserve increased to more than 70. In 2008 all the tigers vanished from Panna Tiger Reserve. Since then, Panna National Park had put constant efforts for the successful relocation of Tigers. It's a complete turning point from the situation that Panna Biosphere Reserve faced in 2008.
The birth of two cubs is really good news for the wildlife Tourism of Panna National Park. It will definitely invite wildlife enthusiasts and wanderers from all across the globe for a thrilling Wildlife Jeep Safari at Panna Tiger Reserve.
You May Also Like to Read
Popular Posts
---
Follow Us
---
Recent Posts
---