History of Panna National Park
A journey across the treasures of mother nature, Panna National Park is an experience that takes a step closer to the nature. With its diverse landscapes and tranquil environment, Panna National Park is much more than just its wildlife safari and trips. The scenic waterfalls, enchanting forest trails and never-ending list of flora and fauna at the park will leave you hooked forever with this place. Panna National Park is located in the Panna and Chhatarpur District of Madhya Pradesh and covers a total ground area of 542.67 km sq. History of Panna National Park is a testimony of its environmental importance and its contribution to preserving endangered species of flora and fauna. The park was declared a Tiger Reserve in the year 1994 as the twenty-second Tiger Reserve in India and fifth in Madhya Pradesh. Panna was given the Award of Excellence by Ministry of Tourism in 2007 for being the best maintained National Park in India.
It is however notable that by the year 2011, the park was declared as a Biosphere Reserve, housing species like Sal, Crocodile, Arjun and Jamun trees. Panna Wildlife Park and its surrounding Panna Forest area is the only larger chunk of remaining wildlife habitat in North Madhya Pradesh.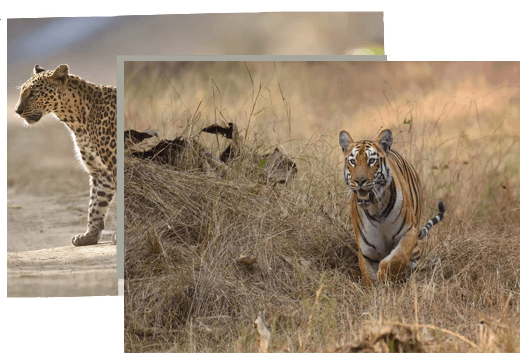 FOREST AND WILDLIFE
Although Panna seems to be one of many ordinary national parks across the country, the park is much more than that. The Park is a haven to many exotic species of plants and animals. The dry and hot climate of Panna Biosphere brings dry Teak and dry mixed forest. The major vegetation of the park is miscellaneous dry deciduous forest mixed with grassland area.
It is also home to a great variety of wildlife species. Endangered animals like Tiger, Leopard and Chinkara have found their haven in Panna Biosphere. Other exotic animals like Chital, Nilgai, Sloth Bear, Sambhar are also present in their natural habitat. Panna is also home to more than 200 species of birds including the King vulture, Indian Vulture and bar-headed goose.