Enquiry & Safari Booking Form
Please feel free to fill below enquiry form for online safari booking for Panna National Park OR directly call us at +91-9212777223 for any information on Panna Tiger Reserve & Tour Packages.
Panna National Park is a well-maintained national park located in Madhya Pradesh, India. It spreads across an area of 542.67 square kilometres in the Panna and Chhatarpur districts of the state. The park was declared a national park in 1994 as the fifth national park in Madhya Pradesh and 22nd Tiger Reserve in India. It was awarded the best maintained national park in the country in 2007 by the Ministry of Tourism, India.
Panna National Park is undoubtedly one of the best places in India for tiger sightseeing, but it is also famed among wildlife enthusiasts for being home to seven different species of vultures. The soothing atmosphere of the park has also become popular for experiencing jungle safari to watch the activities of different animals like Indian leopard, nilgai, chital, sambar deer, Asian palm civet and several colourful birds. If you are in Madhya Pradesh then visiting this park and having a Panna Tiger Reserve jungle safari is one of the ultimate things you should choose to do.
Procedure of Jungle Safari Booking in Panna National Park
For Panna National Park Jungle safari reservation, you have to provide your basic details like Name, Age, Gender, Address, Photo Identification and other important information.
Your valid ID card, Aadhaar Card and driving licence are required to get a permit for a jungle safari.
For non-Indian tourists, passport details along with country details are required.
If you need any assistance in booking a jungle safari in Panna National Park, you can contact us or browse our website for the best deals.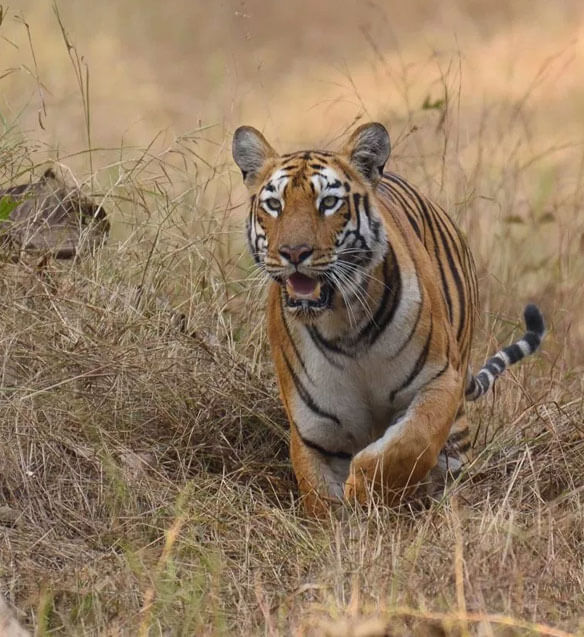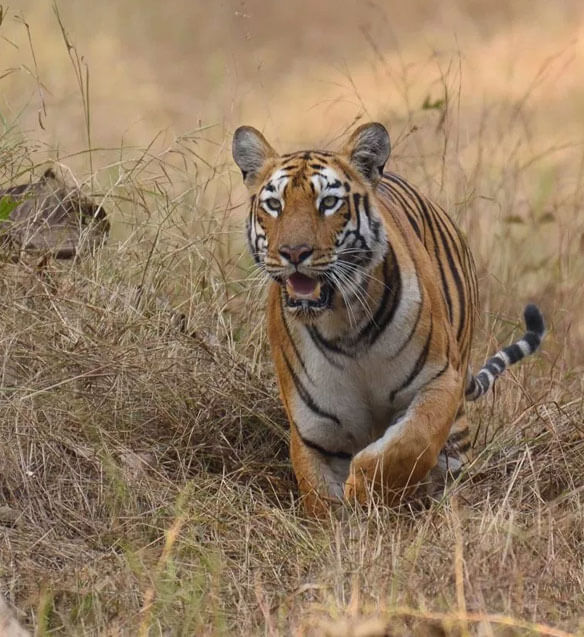 Important Things to Remember for Tourists
While going inside the forest for jungle safari, taking guides is compulsory.
Do not disturb animals. They have full right of way on the premises.
Carry drinking water.
Do not throw any items, plastic wrappers or bottles in the park. Use the designated dustbins.
Do not smoke or light a fire in the park.
Avoid using perfumes and scented oils as these might attract honey bees.
Do listen to your guide for what to see and where to go.
Best Time for Jungle Safari Booking in Panna National Park
The best time to visit Panna National Park is between November to March. The timings are divided into different sessions depending on the season you choose to go.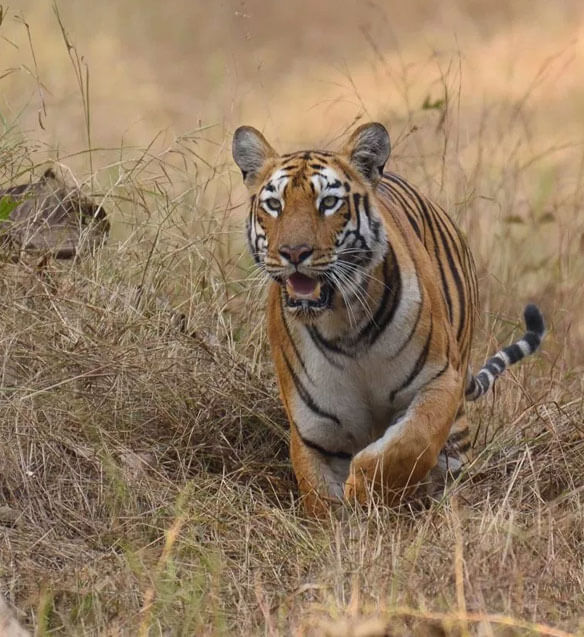 Safari Zones In Panna National Park
There are two core zones and three buffer zones in Panna National Park.
The core zones are Madla and Hinauta; the Madla region is the best place for spotting herbivore animals and the Hinauta region is the best for tiger sightseeing and exploring leopards and sloth bears etc.
There are three buffer zones and they are Akola, Harsa and Khajurikudar. Online safari booking for Panna National Park including night safari is also available in these buffer zones.
Safari Timings in Panna National Park
The safari timings are different for different zones in Panna National Park.
Between October and February, in Winter:
Core Zone & Buffer Zone-
Sunrise to 11 AM
3 PM to Sunset
Between March and June, in Summer:
Core Zone & Buffer Zone-
Sunrise to 11 AM
4 PM to Sunset
However, online safari booking for Panna Tiger Reserve in buffer zones is available from March to September in Summer. And, the night safari is only available in buffer zones between March and September from 6 PM to 9 PM.