09 Jan, 2020
Madhya Pradesh's Panna Tiger Reserve Rejoices Being Home to 55 Tigers
Find out how Panna National Park in Madhya Pradesh has become home to 55 Tigers from 0 in just 10 years with its conservation strategy
Once completely devoid the big striped cats, Panna Tiger Reserve in Madhya Pradesh has experienced a remarkable turnaround in the growing tiger population, taking the number from 0 to 55 by completing 10 years of successful tiger reintroduction programme. The good sign is, many countries got impressed by this success story of tiger reintroduction after studying the Panna model and even they are making efforts for tiger restoration in their own countries.
In Case You Didn't Know, Here is the Tiger Conservation Success Story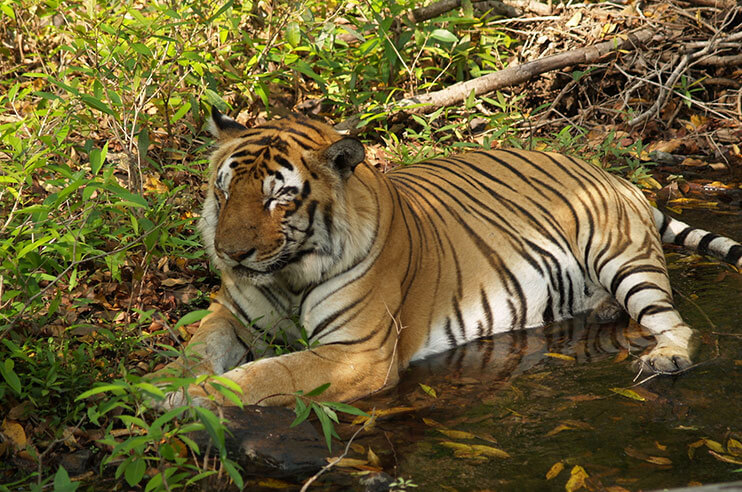 Till the year 1994, Panna was home to a number of tigers because of which it was granted the status of Tiger Reserve. But 2009 was a really tough year for Panna when there was not even a single tiger left in the reserve. To this, the forest officials, wildlife experts and the locals of Panna were surprised and disheartened.
But it was obvious that the authorities in charge wasn't going to sit quiet and would look into how the problem could be resolved. So, it was in the year 2009 itself when Panna Tiger Reserve started the Tiger Reintroduction Project to get back the majestic big cats in the wild.
The Relocation of Tigers
In regard to the project, two tigers were brought to Panna from Bandhavgarh and Kanha Tiger Reserve, yet another renowned national parks of Madhya Pradesh. Later, these tigers were named as T1 and T2. After this, a tiger was brought from Pench Tiger Reserve which was named T-3 who was very difficult to handle but the park management never gave up hope and with rigorous efforts achieved success. After some time, a pair of 5-year-old tigers were brought again from Kanha National Park and in the year 2013 a tigress from Pench was relocated to Panna.
Constant research and brainstorming to grow the tiger population in Panna continued for which the Forest Department even contacted the Last Wilderness Foundation (LWF). The Foundation prepared them through training for a long journey ahead and the result is in front of us with 55 tigers roaring in the reserve.
A Glimpse at the Tough Challenge Taken by Forest Officials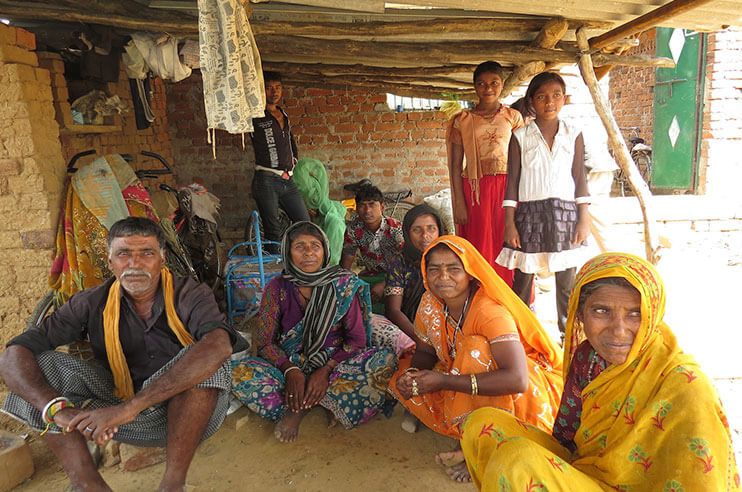 The prime reason of tiger disappearing from Panna Tiger Reserve was hunting done by the local Pardhi community as it was their traditional occupation. With the tiger reintroduction programme came the tough challenge to convincing these local Pardhis to leave their ancestral business.
But taking these people into confidence by changing their mentality was really a big challenge as they were poor and illiterate. However, it was successfully done by offering them new employment opportunity for their livelihood. Soon, these locals were provided training to support the forest guides and tourists on natural expeditions, which could help them earn sufficient income.
The Successful Increase in Panna Tourism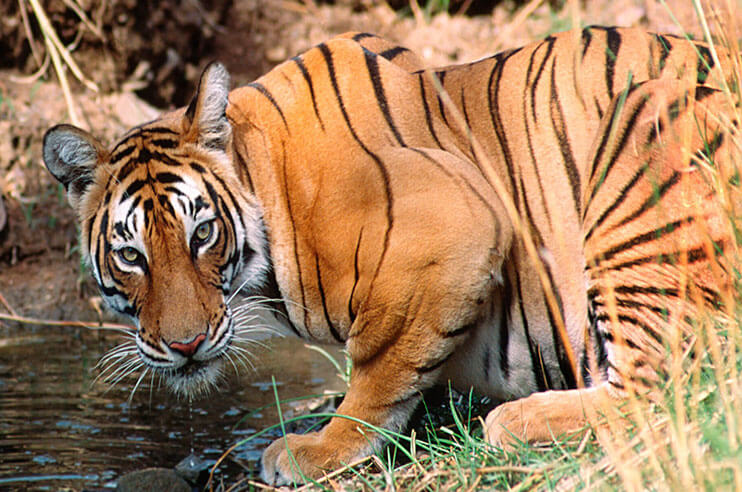 The 'Walk with the Pardhis' an initiative undertaken by LWF in association with Taj Safaris and Forest Department, Panna Tiger Reserve became quite popular amongst the tourists visiting Panna National Park. With the help of the in-depth knowledge of the Pardhis about forest, the park management was successful in increasing the tourism. Today, these Pardhis charm the travellers visiting Panna with the seed carvings and various sounds of birds.
Frequently Asked Questions
Q: What is the best time to visit Panna National Park?
Q: What are the timings of the wildlife safari in Panna?
Ans: The wildlife safari timings of Panna National Park vary as per winter, autumn, summer and post-monsoon season.
Winter Season (December to February): 07:00 AM to 10:30 AM and 02:00 PM to 05:30 PM
Autumn Season (March to April): 06:30 AM to 10:00 AM and 03:00 PM to 05:45 PM
Summer Season (May to June): 05:30 AM to 09:30 AM and 03:30 PM to 06:00 PM
Post-Monsoon Season (October to November): 06:00 AM to 10:00 AM and 02:30 PM to 05:45 PM
Q: How many tigers are in Panna Tiger Reserve?
Ans: As per current report there are around 55 tigers in Panna Tiger Reserve.
Q: Where to stay when visiting Panna National Park?
Ans: There are a number of accommodation options around Panna National Park including budget, affordable and luxury hotels and resorts.
Popular Posts
---
Follow Us
---
Recent Posts
---