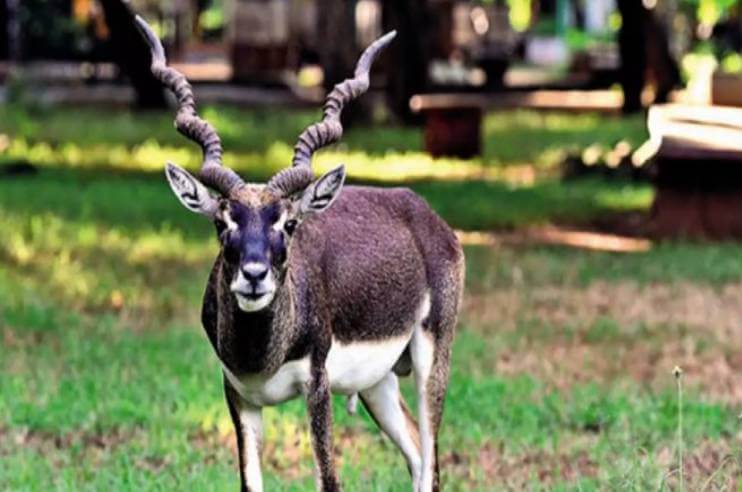 02 Mar, 2022
Blackbucks Found in Panna National Park's Buffer Area Amanganj
There was a whirlwind of excitement amongst the officials at the Panna Tiger reserve as a drone camera had captured pictures of a group of Blackbucks (Krishna Mrig) at Amanganj Buffer area of the park.  It would be a new jewel in the crown of Panna National Park. The rare image of Blackbuck has been captured for the first time in the park. As of now, the group of Blackbuck is very small which is the reason why they are not visible much to the public eye.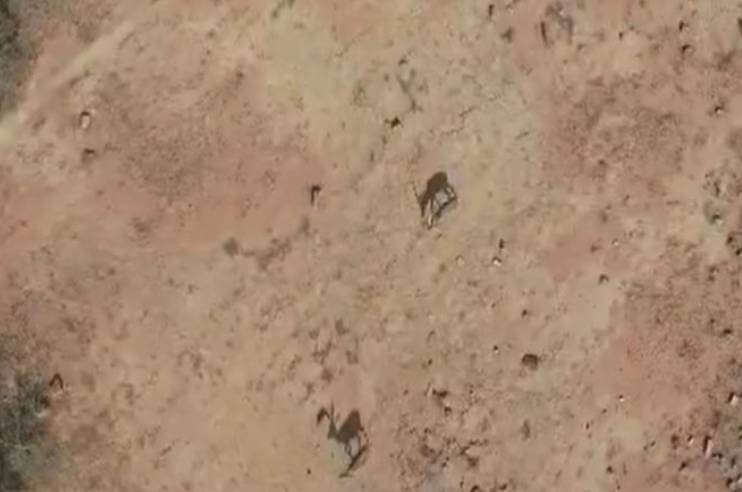 Panna tiger Reserve is one of the most popular National Parks in Madhya Pradesh which is very popular for Gharial and Tiger Sightings. Now with the arrival of Blackbuck in the collection of wildlife species of Panna Tiger Reserve, the tourists and wildlife enthusiasts will be lured to come and enjoy Wildlife at Panna.    Blackbuck is the most endangered deer species found only in India. Only a small and scattered population of Blackbuck are seen today in the states like Punjab, Haryana, Odisha, Gujarat and Andhra Pradesh etc. It is mentioned on schedule 1 of the endangered list of endangered species in the Wildlife protection act of 1972 and IEUCN's list of endangered species.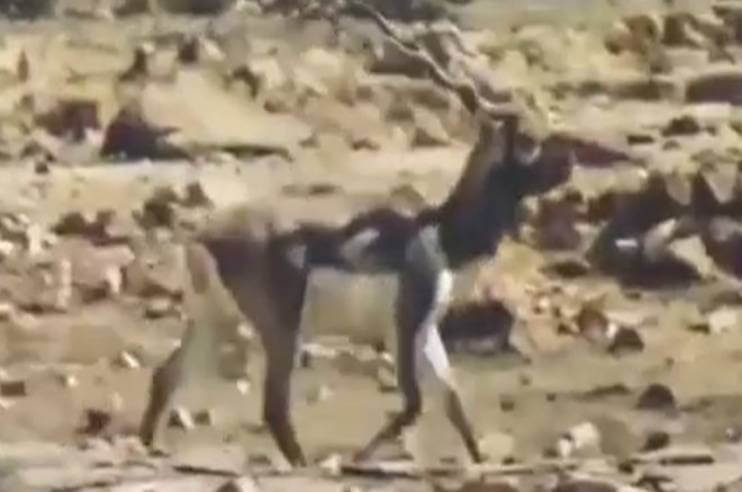 Usually a Blackbuck (Krishna Mrig) would prefer to live where there is enough water and vegetation for survival. Because the Krishna Deers are a rare and endangered species, the authorities of the reserve have increased the security of the zone and kept strict surveillance in the park.
However, the arrival of Blackbuck is very good news for the wildlife tourism of Panna National Park. It will definitely attract more tourists for the Panna Wildlife tour in future.
Frequently Asked Questions
Q: Which Wildlife Sanctuaries are famous for Blackbuck (Krishna Deer)?
Velavadar Blackbuck National Park
Ranebennur Blackbuck Sanctuary
Vallanadu Wildlife Sanctuary
Rehekuri Blackbuck Sanctuary
Tal Chhapar Sanctuary
Nauradehi Wildlife Sanctuary
Point Calimere Wildlife and Bird Sanctuary
Eturnagaram Wildlife Sanctuary
Jayamangali Blackbuck Reserve
Q: Why Blackbuck a rare deer species in India?
Ans:
Black usually depend on vegetation and open grass spaces for their survival but due to deforestation, hunting, habitat degradation the population of Blackbucks are on the verge of extinction.
Q: In which zone the Blackbuck are discovered in Panna Tiger Reserve?
Ans: In the Amanganj Zone of Panna Reserve, the group of Blackbuck had been captured in a drone camera.
Popular Posts
---
Follow Us
---
Recent Posts
---