Bhopal Travel Guide
A lake city in Madhya Pradesh, Bhopal is a land with galore of natural magnificence. Separated by two artificial lakes, the city of Bhopal is an amalgamation of two cities with distinctive city lives that makes it one of the popular tourist destination in Madhya Pradesh. On the north, the old city of Bhopal astounds travellers with its historical grandeur which includes mosques, havelis, winding alleys, bustling chowks and chaotic bazaars. Whereas, towards the south, there lie two lakes in the new Bhopal city. Contemporary lifestyle, wide roads, shopping centres, laid-back restaurants and lavish hotels lie comfortably in the Shamla and Arera Hills. It was the King Bhoja of Pramara dynasty who founded the city of Bhopal. However, later it was renovated by the Dost Mohammed Khan who was an Afghan soldier and also a subordinate of Mughals. For tourists, the city offers a melange of experiences that consist of historic attractions and contemporary cityscape. A visit to this renowned tourist place in Madhya Pradesh is unique in itself with its sorts of attractions that never miss a chance to fascinate travellers.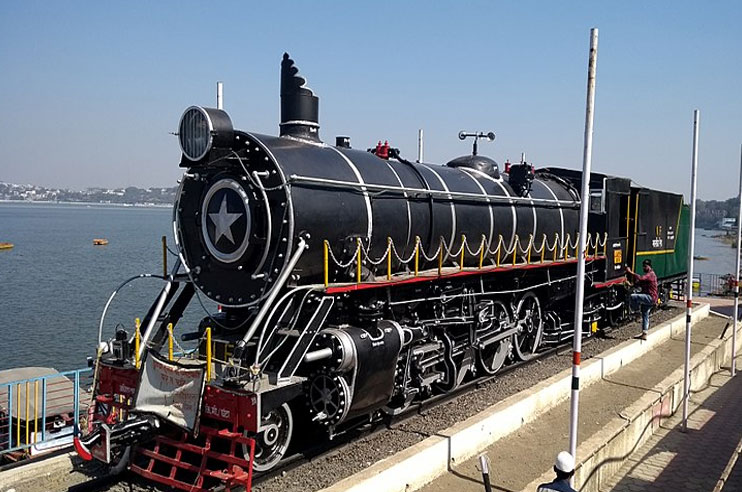 Popular Tourist Attractions
Bhopal is one of the most developed as well as well-known cities in Madhya Pradesh. Tourists attractions in Bhopal comprise spiritual sites, historical attractions, natural grandeur and modern lifestyle that altogether proffer an indelible holiday experience to travellers.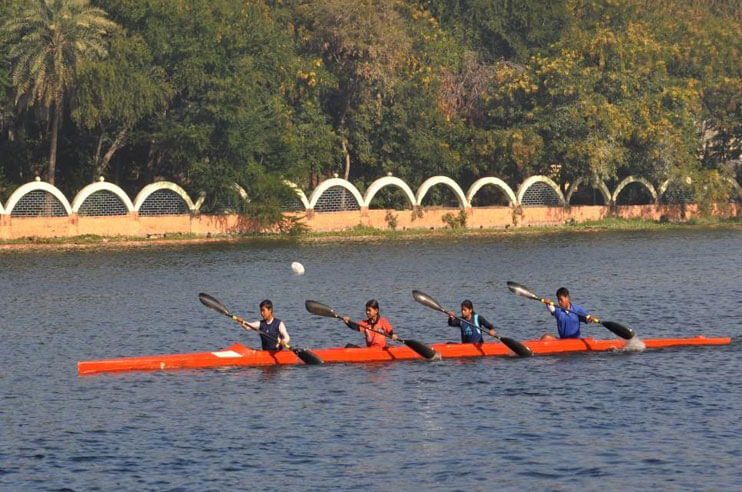 Popular Tourist Attractions
Upper Lake
A natural delight in Bhopal for every nature lover is the Upper Lake. Locally touted as 'Bada Talab', Upper Lake is an artificial lake which was built in the 11th-century by Raja Bhoj. This is a perfect place in the city to explore nature with your friends, family or partner. The exquisite beauty of this place lures people to spend some time here strolling, relaxing or picnicking. Besides, the sublime vistas of sunset and sunrise are hard to miss at Upper Lake.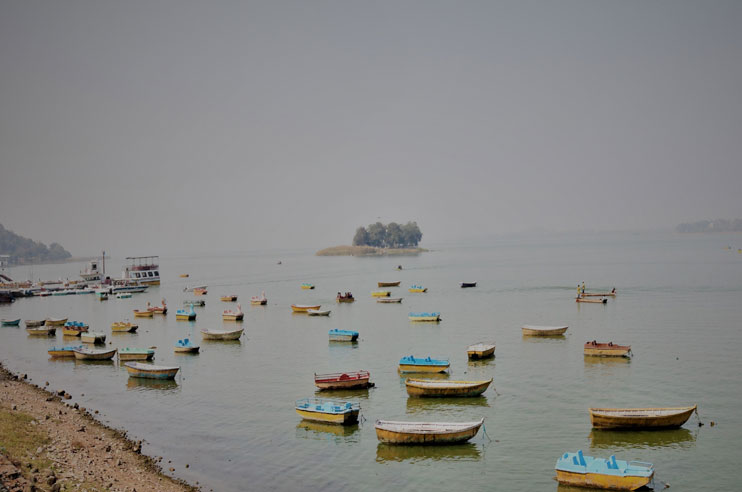 Popular Tourist Attractions
Lower Lake
Towards the east of Upper Lake, there is located this another artificial lake which is known as Lower Lake. Famed as 'Chota Talab', Lower Lake was built by built by Chote Khan in the late 18th-century. Besides sightseeing, here tourists can also indulge in boating. By all the sides, the lake is engirdled by human settlements making it accessible from any region of the city.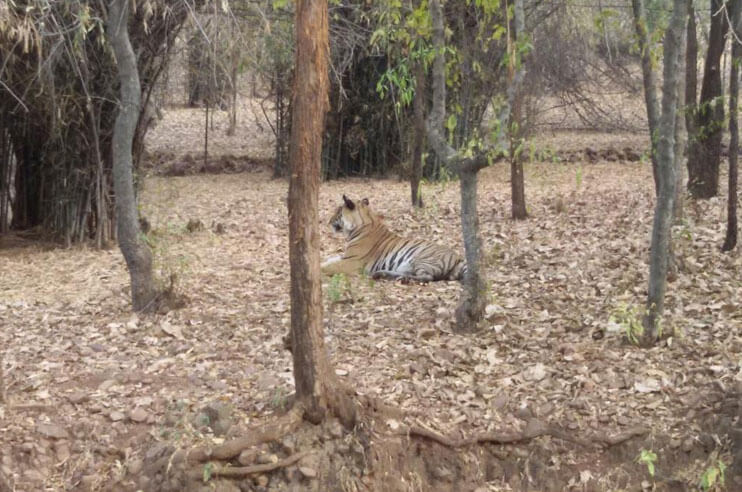 Popular Tourist Attractions
Van Vihar National Park
Located adjacent to Upper Lake, Van Vihar National Park is basically a zoological park. Sprawling over a large area of 4.45 sq km, the park is a dwelling land of numerous wild species including Bengal tiger, cheetal, Asiatic lion, wild boar, red fox, sloth bear, Indian wolf, red monkey, nilgai, mugger crocodile, blackbuck and more such enthralling creatures. The park is easily accessible to the travellers through a wide road that passes through the park. Van Vihar National Park is one of the most-visited tourist attraction in Bhopal.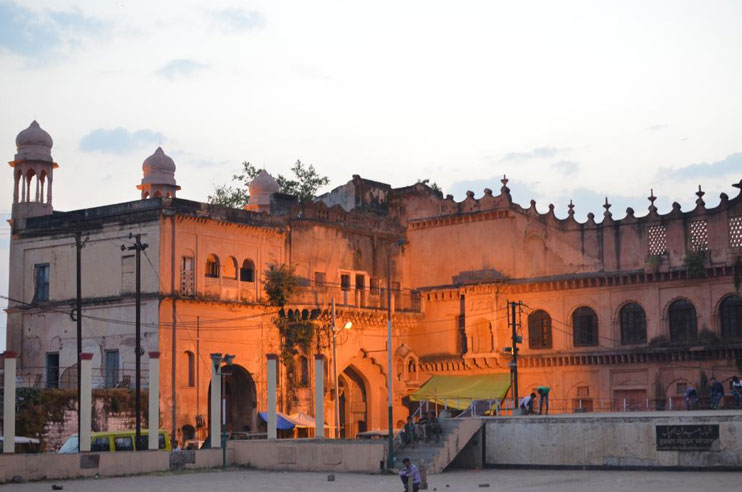 Popular Tourist Attractions
Gauhar Mahal
Gauhar Mahal, a historic grandeur that perfectly depicts the rich heritage of Bhopal. Constructed in the year 1820 by the first female ruler of Bhopal – Qudisiya Begum, the mahal located near the Upper Lake. The construction of Gauhar Mahal is a perfect mix of both Hindu and Mughal architecture along with the skills of craftsmanship of Nawabi era. The complex of this beautiful palace consists of jharokhas and courtyards that are magnificently restored and preserved to reintroducing its old exquisiteness.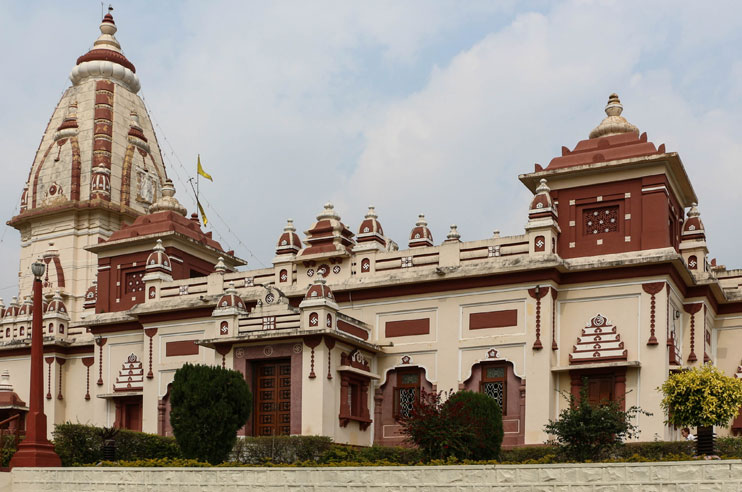 Popular Tourist Attractions
Laxmi Narayan Temple
Devoted to Goddess Laxmi, Laxmi Narayan Temple is said to be one of the oldest temples in Bhopal. Inside the temple complex, there are the idols of Goddess Laxmi, Lord Narayana and Lord Shiva. Located on Arera Hill, Laxmi Narayan Temple is one of the prominent sacred sites in the region that are visited by numerous devotees every day. Besides its sacred significance, the temple is also touted as an ideal sightseeing choice as the from the temple tourists can savour the sweeping view of the city.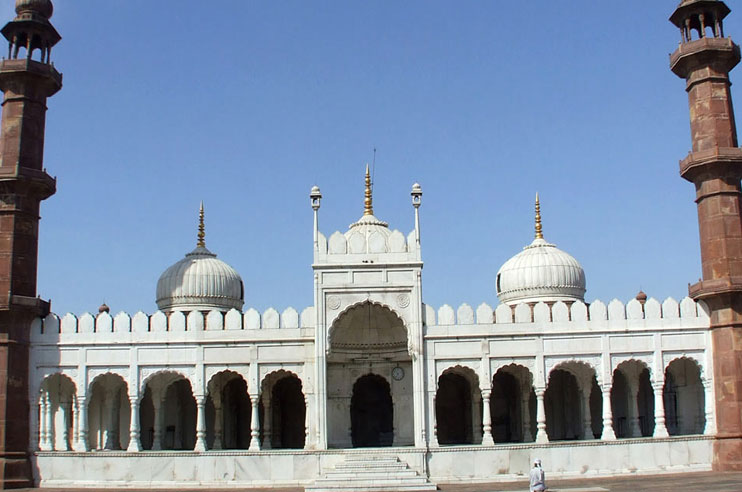 Popular Tourist Attractions
Moti Masjid
The city of Bhopal houses numerous mosques, out of which, Moti Masjid is one of the revered historical mosques of the city. Established in the year 1860 by Sikander Begum, Moti Masjid boasts an impressive resemblance to Delhi's Jama Masjid. The literal meaning of Moti Masjid is 'Pearl Mosque' which suits best to it because of its white shimmering frontage. Besides the frontage, the entire complex of Moti Masjid is build-up of red bricks. Throughout the year, this popular spiritual site in Bhopal remains thronged with oodles of tourists.
Previous
Next
Best Places to Stay & Things to Do in & around Bhopal
Accommodation
Being a commercial and tourism hub of Madhya Pradesh, Bhopal is dotted with a large number of accommodations. From luxury to deluxe and standard to budget, the city proffers a wide range of hotels, inns and resorts that befit the pocket of every traveller. Maharana Pratap Nagar, Habibganj Railway StationBirla Mandir, Malviya Nagar, Kolar Road and Hosnagabad Road are some popular areas where tourists can find a wide range of hotels and resorts to stay in Bhopal. The services and arrangements of the hotels in Bhopal depend on the category.
Top Things to Do
Bhopal is a vibrant city with numerous treasures in its fold. Apart from its natural grandeur, historic monuments and spiritual sites, the city entertains tourists in many more ways. Of those numerous ways, one popular is spending an evening at Sair Sapata, which leisure park where people can spend some time indulging in adventurous activities with their friends and family. Besides, tasting the Mughlai and Peshawari delicacies of the region is another significant thing to do in Bhopal. Along with that, ropeway ride to Manuabhan Tekri is one of those not to miss experiences in Bhopal. Furthermore, you can also indulge in shopping experience in Bhopal. For that, Chowk Bazaar, Bittan Market, Habibaganj Market, New Market and Sarafa Bazaar are some popular shopping hotspots in Bhopal to be.
Nearby Places to Visit
Bhopal is one such enticing travel destination in Madhya Pradesh which certainly can't be explored in just a one visit. However, if a traveller somehow able to do that the city still offers a lot more for its visitors. Bhopal also gives tourists a chance to visit its nearby places. Satpura National Park is one of those destinations that situated in the near proximity to the city and is located at a distance of around 186 km. Khajuraho is another tourist destination nearby Bhopal which is known as a popular UNESCO World Heritage Site in the region. The town is famous for ancient Hindu and Jain temples with carved erotic sculptures on the walls. Jabalpur which is located at a distance of 329 km is also a day trip away from Bhopal.
Best Time to Visit Bhopal
The city of Bhopal can be visited any time during a year. Yet, the best time to visit Bhopal is the winter season. The cool, calm and pleasant weather of the city during winter makes the season the most favourable time to explore the city as compared to summer and monsoon.
Summer

24°C to 47°C, March to June
With the month of March, the summer season marks its beginning in Bhopal. The temperature during this season goes up to 47°C and the weather conditions remain hot and humid. In a scorching heat of summer, tourists get drained out easily that becomes a difficulty in exploring the city to its fullest. The summer season in Bhopal lasts until the month of June.
Winter

7°C to 23°C, Oct to Feb
The month of October marks the onset of the winter season in Bhopal. Perhaps, the best season to visit Bhopal, winter enjoys cool and pleasant weather conditions that remain in favour of tourism. During these months, the temperature falls down to 7°C. The season of winter in Bhopal ends in the month of February.
Monsoon

26°C to 37°C, July to September
Monsoon in Bhopal brings heavy rainfall. Commences in the month of July, the season receives a significant showering that makes it complicated for tourists to visit the place without getting wet. The season continues till the month of September. Despite the unfavourable weather conditions, the monsoon season is known to blossom-up the beauty of the city.
How to Reach Bhopal?
Being one of the major tourist cities of Madhya Pradesh, Bhopal can easily be reached by any mean of transportation, whether rail, road or air. However, the best mean to reach Bhopal is the railway.
The city has its own airhead, Raja Bhoj Airport, which is also known as Bhopal Airport. The airport is well-connected with all the major cities of the country including Delhi, Mumbai, Raipur, Ahmedabad, Chandigarh, Chennai and Kolkata. Regular flights ply from these cities to Bhopal which can be available at affordable if booking is done months in advance. From the airport, tourists can avail the service of a taxi to reach the desired destination in Bhopal.
The city of Bhopal is also easily accessible through road and national highway networks. A number of private and government buses run on a regular interval that connects Bhopal to its nearby cities and towns. Bhopal is located at a distance of 192 km from Ujjain, 193 km from Indore, 294 km from Ratlam and 351 km from Nagpur. Moreover, tourists can also reach the city from these destinations through their own vehicle.
The railway is the best way to reach Bhopal because of vast rail connectivity of Indian Rail Network. The city also has its own railhead, Bhopal Junction Railway Station, which is very well linked with almost every corner of the country. In order to reach the destination from the station, tourists can either board a local bus or can also hire a taxi.